Sitecore Development & Consulting
The Sitecore platform provides a user-behavior-sensitive combination of a CMS and an eCommerce system to help you transform your visitors into your lifetime customers.
What We Do
Microsoft As a Core Competency
Since our birth in the early 1990s, SaM Solutions has had extensive experience working with .NET solutions. As a Microsoft Gold Partner, we understand the key components to optimize the framework's capabilities - which leads to a competitive advantage on functionality and performance.
Beyond Just Sitecore
In addition to our extensive Sitecore development background, our skillset covers many leading technologies: IoT, mobile, eCommerce, custom software. By using the latest front-end frameworks and back-end applications, we're able to craft unique solutions to fit your business needs.
Enterprise Level Partner
SaM Solutions has grown to 800+ international employees that serve more than 50 enterprise customers. Our devotion to customer satisfaction and hard work have allowed us to excel at exceeding customer expectations.
Sustainable Team Growth
SaM Solutions has strategically aligned with local universities and organizations to help grow new (and seasoned) developers in .NET technologies and the Sitecore platform. This dedication to emerging talent showcases our commitment to a strong future.
Your Trusted Sitecore Partner
SaM Solutions prides itself on our strong customer retention rate. Some of our original customers have already been with SaM Solutions for over 13 years. Our continual focus is on creating lifelong customers.
Global Teams for Better Prices
With a US operations presence since 2004, SaM Solutions manages projects domestically while overseeing global remote teams. This creates a clear communication workflow and availability during critical times, leveraging lower costs for teams located in Eastern Europe.
SaM Solutions' Sitecore Expertise
10

Years of Experience

34

Software Engineers

10

Certified Sitecore Developers

1

Sitecore MVP in Technology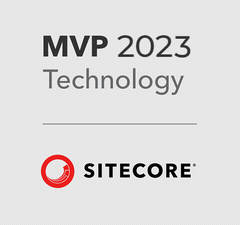 Upgrade to Any Version of Sitecore with SaM Solutions
Not sure you want to move to Sitecore 10 just yet? SaM Solutions' team is ready to help you upgrade to any Sitecore version of your choice.
What You Get
Greenfield Implementation
SaM Solutions has completed hundreds of unique projects implementing Sitecore development to help B2B, B2C, and B2X. With 10+ years of experience across numerous industries and verticals, our Sitecore team can guide and streamline any project from inception to optimization.
Project Assessment & QA
At any phase of your project, we are happy to evaluate technical and project risks. We utilize a unique project assessment and QA consultative approach - which allows customers to set clear expectations, and for us to deliver a solution that fits their business needs.
Functional Improvement & Solution Refactoring
Are you looking to optimize your current Sitecore solution? SaM Solution's expert team can evaluate your implementation's current conditions, and update any platform with the latest technology from Sitecore for enhanced functionality and optimized speed.
Rollout Projects
Take advantage of our global presence, which spans from the US across all of Europe. Our team of Sitecore specialists have completed hundreds of projects from businesses around the world.
Integrations & IoT
Need to connect digital and real-world experiences? SaM Solutions` unique cross-technology development lab allows us to manage Sitecore technologies in conjunction with IoT solutions. This type of deep-level omnichannel integration will set you miles apart from the competition.
Sitecore Technical Audit: Take Your Solution to the Next Level
Delivering Sitecore development since 2012, our team is ready to perform a comprehensive analysis and optimization of your Sitecore solution.
Toolbox
Sitecore technologies
Sitecore 10.x, Sitecore XM Cloud, Sitecore 7-9, Sitecore OrderCloud, Content Hub One, Content Hub, Sitecore Send, Sitecore Personalization and CDP, Sitecore Search, Sitecore Experience Manager, Sitecore Experience Platform, Sitecore Commerce, EXM, JSS, Next JS, SXA
Dev, build & Automation
Visual Studio, Rider, Azure DevOps, GitHub, Sitecore CLI, Sitecore Experience Accelerator command-line (SXA CLI), Sitecore JSS command-line (JSS CLI), Resharper, Team Development For Sitecore (TDS), RAZL, Unicorn
Search
Sitecore Search, Solr, Coveo
Integration
Web API, GraphQL
Deploy Modes
SaaS, On-premises, Cloud (AWS, Azure), Kubernetis (K8s)
Project Management and Architecture
Jira, ASANA, TeamCity
Migrate to Any Version of Sitecore
SaM Solutions' team is ready to help you migrate to the Sitecore Experience Platform (XP) or Experience Manager (XM) Cloud of your choice.
Our Team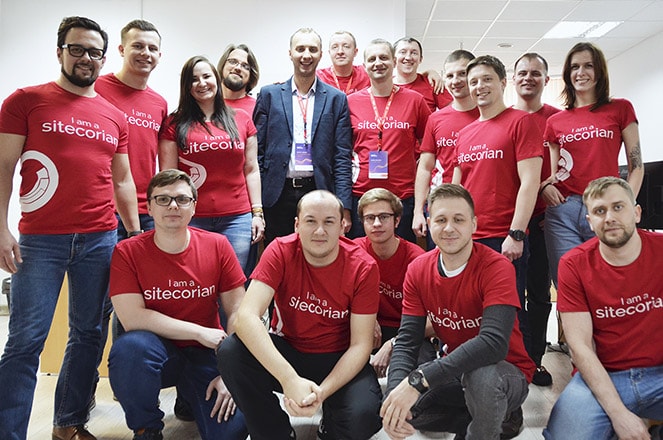 Our core foundation is our team of bright and dedicated people. SaM Solutions` diverse and multinational culture creates a unique atmosphere of cooperation, cohesion, and creativity.
Success Stories
Technology Partnerships
FAQ
How to choose the right Sitecore development company?

A reliable provider of Sitecore development services is a company that has years of commercial experience and dozens of successfully implemented projects under their belt. To pick the right partner company, explore the portfolio of their Sitecore-based projects and clients' testimonials. Also take into account the number of Sitecore developers available for hiring and their tech skills.
Why should we use Sitecore?

Sitecore is a leading digital experience platform enabling you to create powerful enterprise-grade eCommerce solutions. With Sitecore, you can manage all your digital assets from a single platform ensuring an omnichannel experience, deliver personalized content to your customers, and seamlessly integrate with third-party CRM or cloud solutions to achieve better results.
Why do .NET developers love Sitecore?

Sitecore is built on the .NET platform, therefore .NET developers can easily master the technology. Additionally, Sitecore provides developers with a wide range of tools and ensures flexibility in the development process.