Sitecore Migration Services
Sitecore migration services are targeted at helping you move from any CMS to Sitecore. With our Sitecore team, led by a four-time Sitecore MVP, your migration will be quick, smooth, and effortless.

Using Sitecore migration tools with no expert knowledge of Sitecore can be time-robbing and dangerous. By requesting SaM Solutions' help with migration, you:
Eliminate the risks of irreversible content loss (and other migration incidents).
Minimize potential SEO damage to your website.
Speed up the entire migration process.
4 Signs That You Need to Migrate
Your website suffers from slow speed and significant server downtime
The costs of using your CMS are unreasonably high
Your current CMS lacks features, customizations, and integrations
You have security issues and vulnerabilities
Already on Sitecore but Looking to Move to a Newer Version?
We have a dedicated service for that! SaM Solutions is ready to help you with migration from Sitecore 6.x or higher to any version of your choice.
Our Sitecore CMS Migration Services
Migration Consulting
SaM Solutions is ready to perform an audit of your solution, list the benefits you may get from moving to Sitecore, and prepare migration scripts for your development team.
End-to-end Migration
Our team takes over the entire migration process and completes all the stages. You simply enjoy the final result – your solution, now on the Sitecore version of your choice!
With the help of SaM Solutions' Sitecore experts, our clients have already achieved:
Our Sitecore Migration Process
Goal
Make preparations for a safe migration
Key tasks
Perform content audit
Conduct audits of all customized solutions and existing integrations
Complete costs and time estimates
Create a risk management strategy
Write custom migration scripts
Deliverables
Migration plan approved by all stakeholders; migration scripts
Goal
Safely migrate your solution to Sitecore
Key tasks
Adjust source data to Sitecore architecture
Integrate Sitecore with your environment
Perform trial migration
Perform full check of trial migration
Back up all content
Launch actual migration
Deliverables
Successfully migrated solution
Key tasks
Check data integrity
Adjust technical SEO settings
Integrate Sitecore with your ecosystem
Conduct end user training
Deliverables
Data check results; finalized integrations; training documentation
SaM Solutions' Sitecore Expertise
10

Years of Experience

34

Sitecore Engineers

1

Sitecore MVP in Technology

10

Certified Sitecore Developers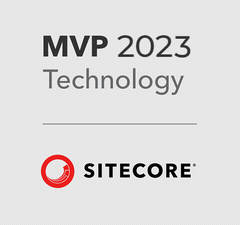 FAQ
How long does CMS migration take?

The duration depends on the complexity of your solution and the amount of content it has. The number of Sitecore customizations and integrations plays a huge role as well. We strive to complete migration (without user training) in 2-4 weeks, but much bigger projects can require 1.5-3 months.
How can CMS migration impact search engine optimization (SEO)?

The immediate impact of migration on your SEO may be not so positive. However, migration to Sitecore brings higher website speed and better user experience.These are extremely important criteria for ranking high in Google, so CMS migration is good for your SEO in the long run.