LexLive provides small and medium-sized organizations, freelancers, and self-employed workers with the ability to manage every aspect of their accounting needs from an easy-to-use web-based platform. The solution is an AJAX application and runs entirely on the web.
Users enjoy a quick and easy registration process, after which they can access LexLive from any device with an internet connection, anywhere in the world, 24/7. Step-by-step wizards guide users along complex form fills and other functionalities, allowing users to efficiently and accurately perform advanced accounting processes.
Users have the ability to perform different functions such as quote generation, order management, invoice creation, list creation, and more. The platform has two user classifications: registered and unregistered/anonymous. Registered users are able to perform document saves (e.g. save an invoice or quote), as well as access a total overview of company finances and platform-generated financial recommendations.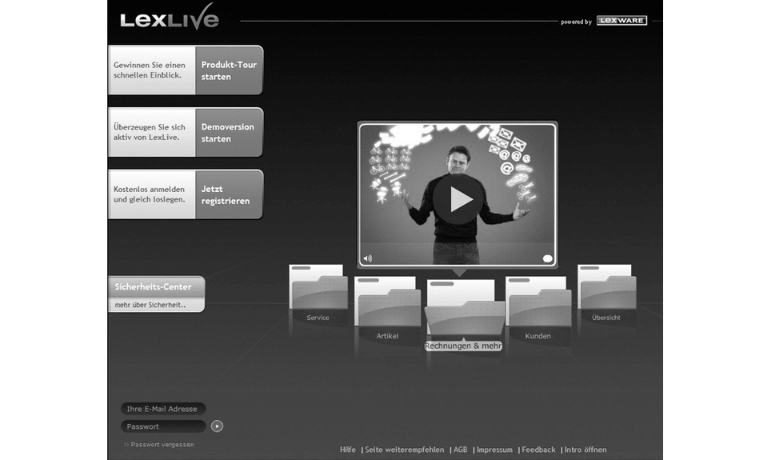 The LexLive platform employs strict data security protocols and access control functions, ensuring the safety of sensitive user data.
Software Functionalities:
Invoice, quote, order, and credit note creation
Ability to create, save, and print financial documents
Custom-generated finance and business recommendations based on user data
Creation of auto-generated "to-do" lists to follow improvement recommendations
Customer management
Item management
Analysis and reporting of business-critical functions and finances
Data export for tax reporting
Fully integrated customer support features