Courtware leadership, partnered with Arke and SaM Solutions' technical talent, were able to quickly ramp up the development process and start the platform creation. The combined team collaborated to implement a new agile software development life cycle for the development of the software platform, new product builds, and the rebuild/transition of existing products. The new development life cycle leverages Azure tools for code and deployment management, and is tailored to meet unique industry needs.
The resulting software platform, JusticeONE®, is now powering several Courtware products including:
The JusticeONE® e-Ticketing Mobile App for iOS and Android devices. This new mobility product is specifically designed for law enforcement safety and efficiency. Officers can now issue traffic and parking citations within minutes by utilizing NCIC data returns to populate citations, or by scanning licenses, registrations, or vehicle identification numbers. Behind the scenes, these issued citations then flow into the court management system for processing.
This app works on modern Android and iOS mobile phones and tablets and eliminates the need to purchase expensive Mobile Data Terminals or laptops.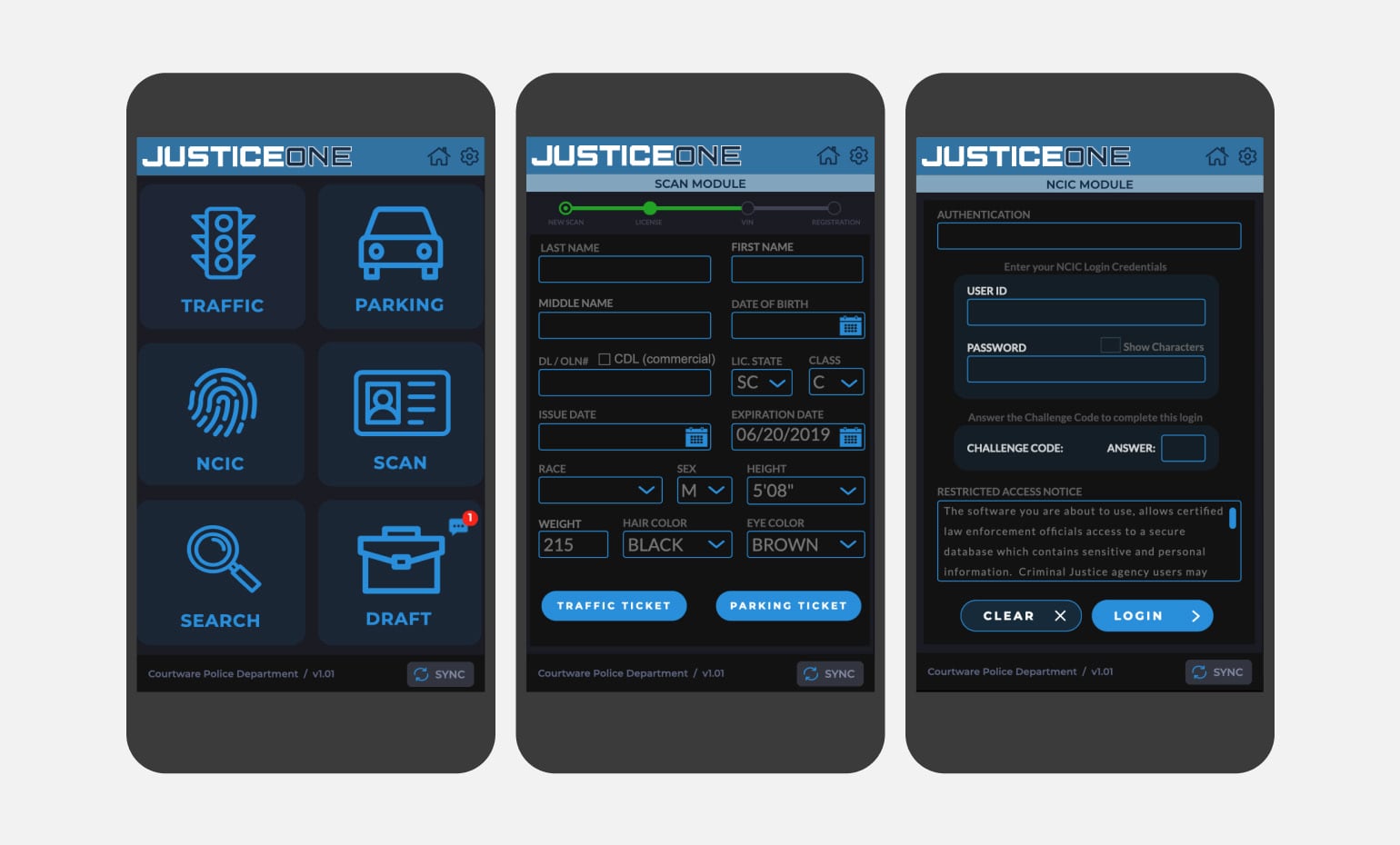 The JusticeONE® Call For Service Module is specifically designed for 911 Dispatchers. The Call For Service module allows 911 Dispatchers to field emergency calls, assign available units to respond to the call and manage the entire response life cycle through call resolution. Alerts, notifications and automation saves lives! The new Call For Service module takes full advantage of technologies such as SignalR and Microsoft Azure Service Bus to provide the highest quality of service needed in emergency situations.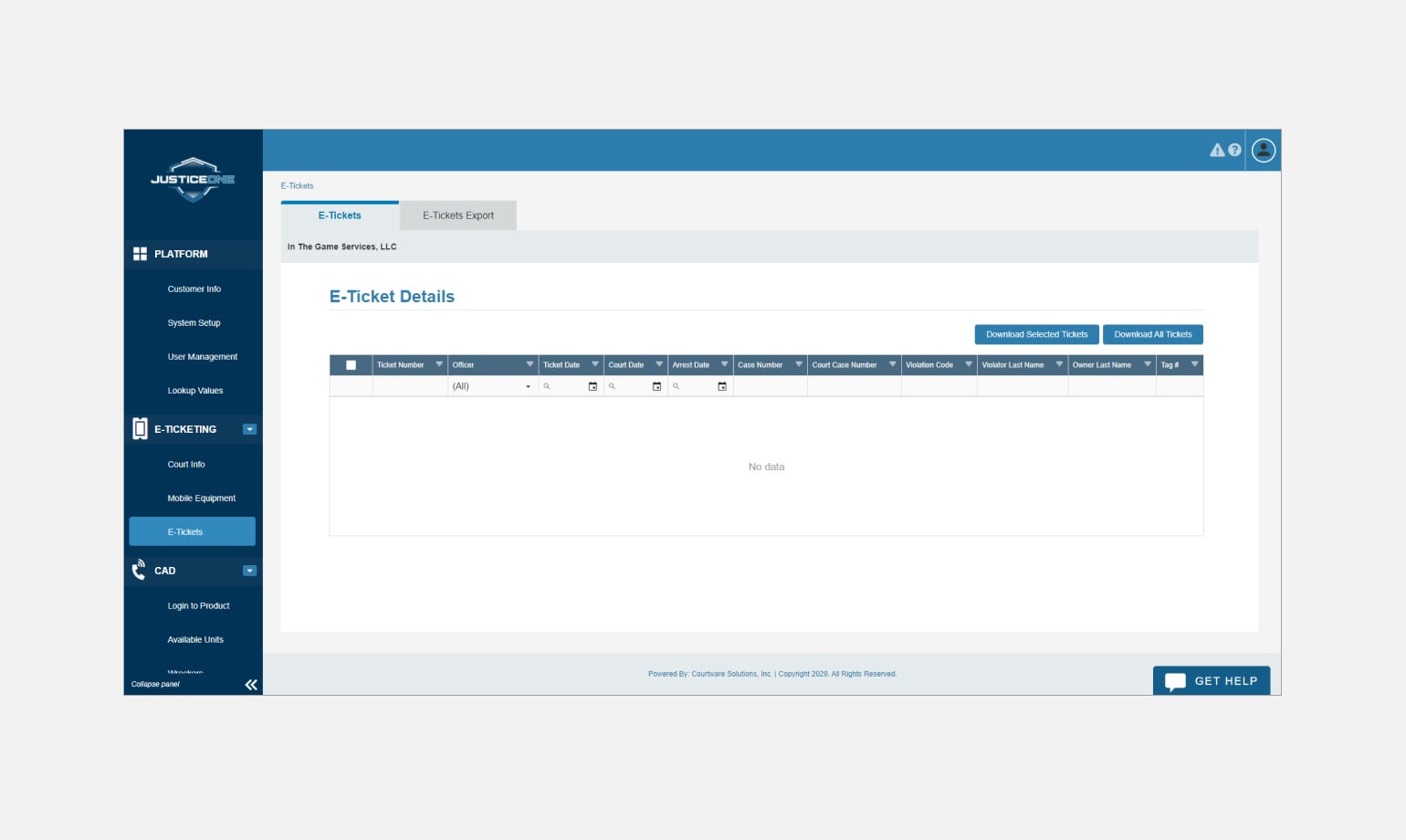 This multi-display, cloud-hosted app offers a personalized, role-based experience for Dispatchers & Call Takers, First Responders, and System Administrators.
The solution is hosted on CJIS Secure, Microsoft Azure Government Cloud.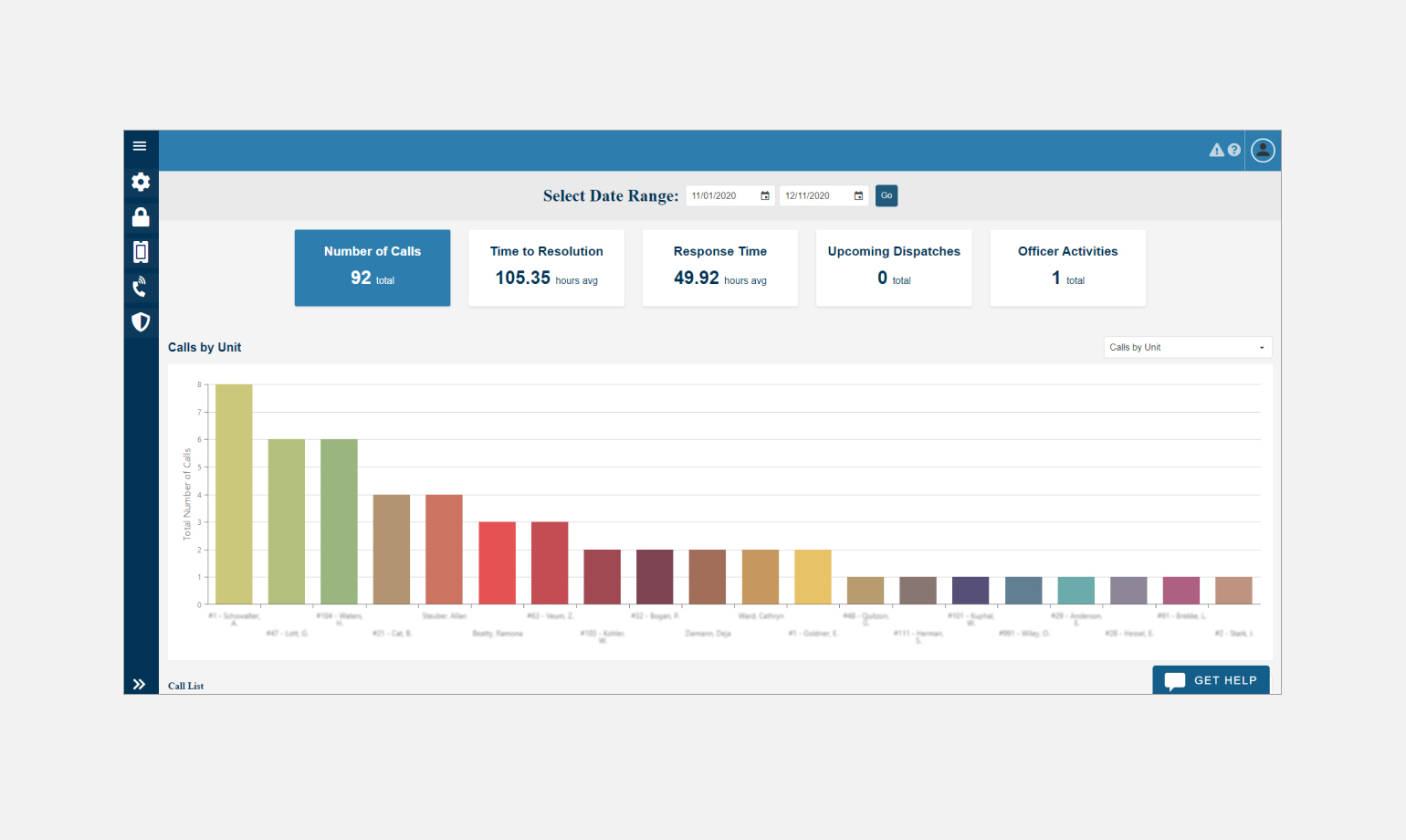 The solution is fully integrated with the JusticeONE® platform, which provides the back-end administration to manage all system configuration, device licensing, and e-ticket data.