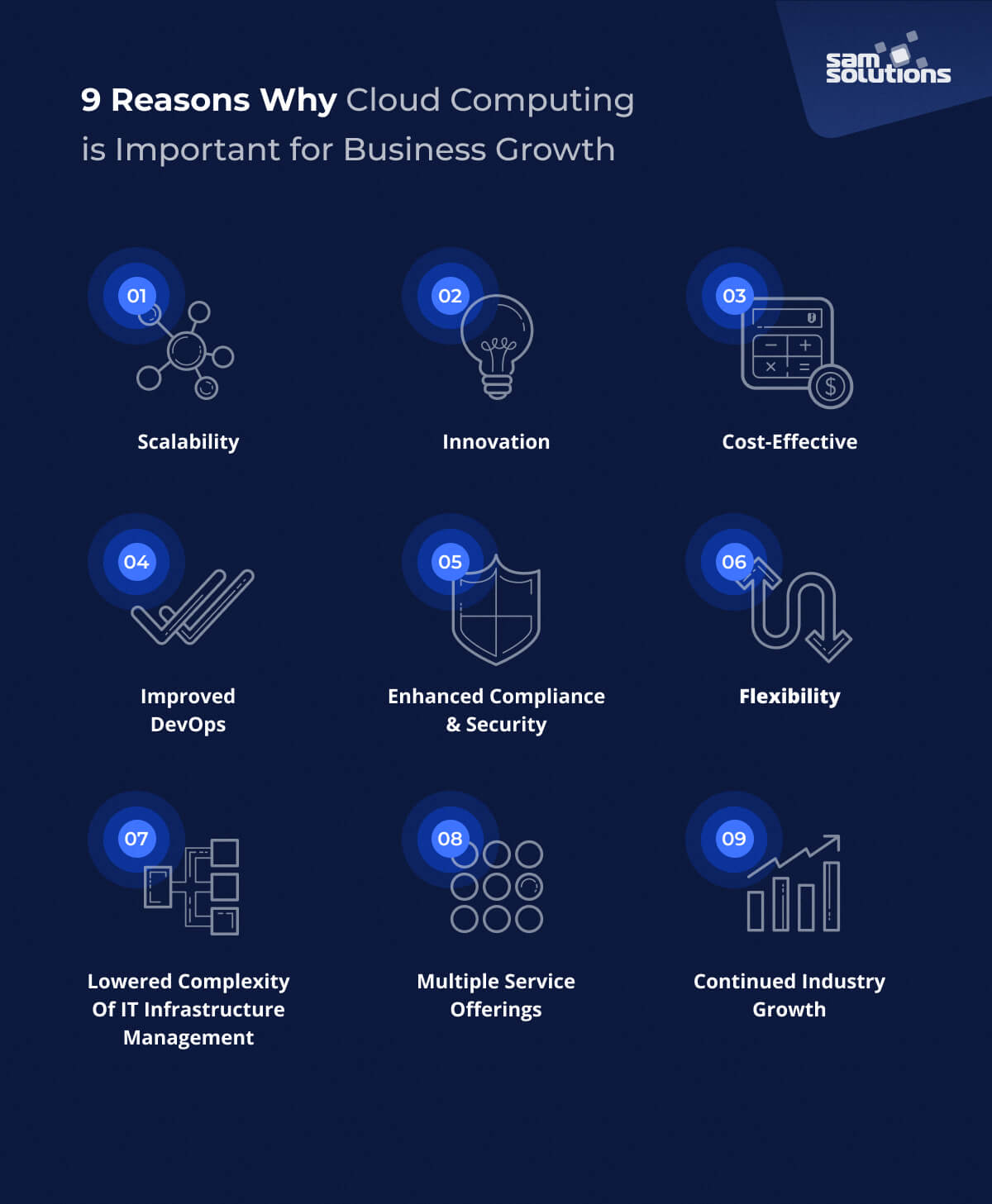 Cloud computing is no longer just a buzzword – it's an industry with a global market value of $371 billion (and growing). Through 2025, the global cloud computing market is set to exceed $832 billion in value (researchandmarkets.com).
Former CEO of Google Eric Schmidt coined the term "cloud computing" at a Search Engine Strategies conference in 2006, and the industry has been growing at a rapid pace ever since.
There are countless reasons why cloud computing is important for business, whether it's used for large-scale data storage and analytics, delivering a web-based service, scaling infrastructure, or disaster recovery purposes (among many other uses).
90% of organizations are already on the cloud in some capacity (451 Research) – the point here isn't that you should be on the cloud, it's how the evolution of the cloud will catalyze the expansion of your business.
Below are nine of the most relevant reasons why cloud computing is important for business in 2021 (and beyond).
Drive your digital transformation to the next level with our world-class cloud migration and development services
Contact us
1. Scalability
One of the primary benefits of cloud computing is its inherent scalability. For example, being able to easily (and quickly) scale an IT solution is something that can have an immediate and far-reaching impact on business.
Scaling an environment on-demand simply wasn't possible in the past – organizations were restricted to the size and processing power of their hardware setup.
With the cloud, this limitation has ceased to exist. The cloud has truly revolutionized the way businesses can manage technical resources.
2. Innovation
Innovation is directly tied to business growth. Using legacy technologies can hinder an organization's ability to both experiment with new solutions, and actually deploy those solutions at a scalable level.
Fighting back-end performance issues can be a major struggle, especially in the realm of web applications.
Using the cloud as an infrastructure base for innovation can lead to improved performance, lowered costs, and increased agility. For example, in the world of IoT product development, companies are driving innovation at a pace that's only possible through utilizing cloud computing.
Cloud computing has enabled the IoT industry to innovate, create, and launch new products that are changing the world – and this applies across the entire tech ecosystem.
3. Cost-Effective
Cost-effectiveness is one of the primary reasons why cloud computing is important for business. While cloud migration can be expensive, the right way to approach the issue of cost isn't by looking at how much money you might save from migration.
Rather, consider how much your organization is currently spending on its IT services as opposed to how much you will be spending on the cloud.
Calculating the actual cost of ownership for a cloud solution can be very difficult due to the variations in project/solution requirements. Using a cloud partner for an approximate estimation is typically recommended.
The true value in cloud computing comes from the added functionalities which are inherent to cloud environments:
Agility
Scalability
Optimized DevOps
4. Improved DevOps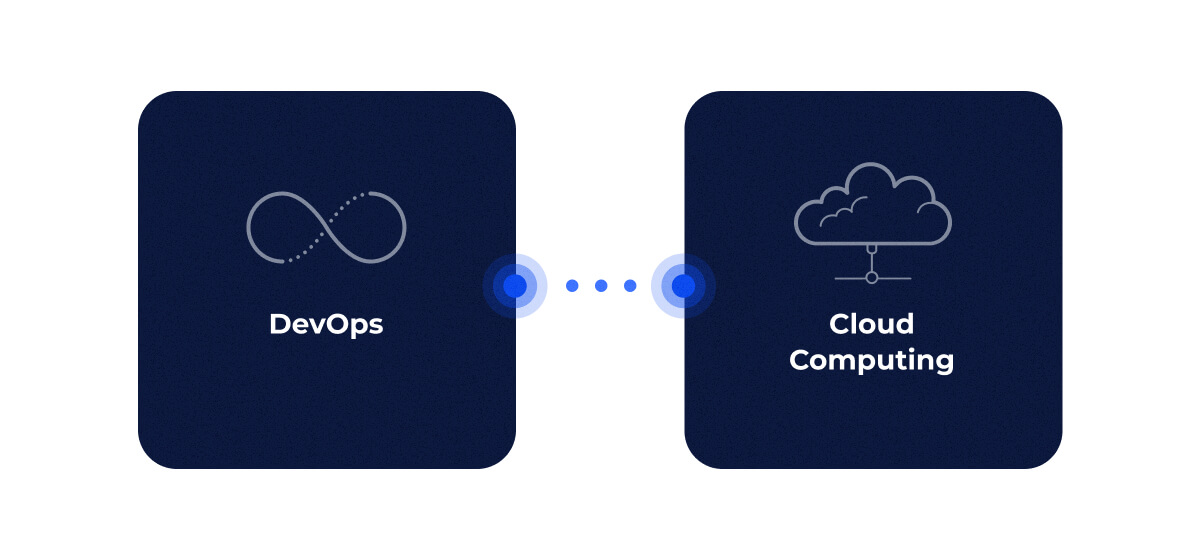 The main benefit of DevOps is an increase in the quality and pace of innovative solution deployments. This is achieved through a flexible communication process that allows for traditionally isolated teams to work together throughout the entire development cycle.
The ability to add new functionalities while also maintaining stability is the core reason why so many organizations have moved to a DevOps model.
If an organization isn't utilizing cloud computing in conjunction with DevOps, they're missing out on a massive opportunity for quicker product development processes, along with the obvious business operations enhancements the cloud provides.
This improvement in the ability to release new functionalities at a steady pace (while maintaining application stability) is another main reason why cloud computing is important for business.
5. Enhanced Compliance & Security
Major cloud service providers are enterprise-level organizations that employ stringent security, compliance, and data protection standards.
One of the main concerns business leaders have about cloud computing is transferring vital apps (as well as company and/or customer data) to the cloud.
However, it's important to realize that all major cloud service providers dedicate vast amounts of resources to developing advanced security protocols, and follow strict regulatory/compliance requirements.
Organizations that are in tightly-regulated industries such as healthcare, government, pharma, and defense, all need to follow countless industry-specific compliance requirements to ensure application and data integrity.
Nearly all of the top organizations in these industries (and related verticals) are utilizing cloud computing services.
6. Flexibility
Flexibility is an oft-cited reason why cloud computing is important for business. Infrastructure is more flexible on the cloud – that much is obvious. However, flexibility also refers to cloud computing's inherently future-proof model.
Tech is an ever-evolving industry – one where adaptation is not only needed for survival but is required for business growth.
In the past, business expansion was a costly endeavor and one that typically involved dedicating large amounts of human and financial capital to one singular project (that may or may not end up generating business growth).
Fast forward to today, and organizations have the technical ability to scale on-demand as the market changes. This on-demand flexibility of scaling capabilities is possible through the flexibility of cloud computing technology.
Cloud computing's operational flexibility can be performed at a significantly lowered cost (compared to more traditionally resource-intensive methods).
7. Lowered Complexity of IT Infrastructure Management
One of the common challenges faced by executives and business leaders is allocating resources to R&D of new solutions, while still being able to properly manage and secure their organization's complex IT infrastructure.
Cloud service providers are responsible for securing and managing IT infrastructure, which allows organizations to devote resources to operational scalability in other areas.
For example, if an organization moves to a cloud computing environment, they will undoubtedly have more resources to dedicate to business development, improving customer experience/relationships, or testing new growth strategies.
8. Multiple Service Offerings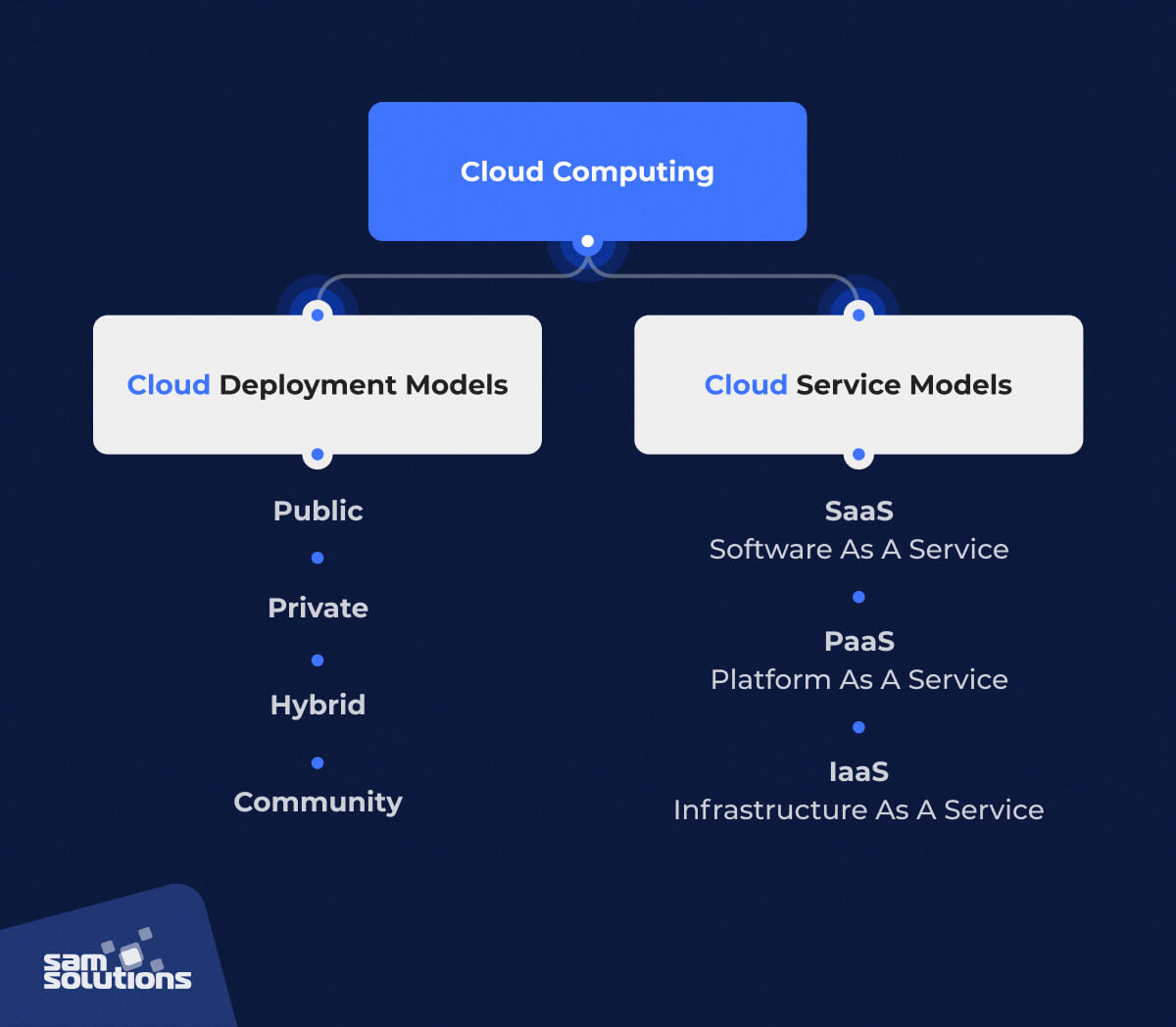 There are four main cloud deployment models: public, private, hybrid, and community. The different advantages and disadvantages of cloud deployment models should be considered early on in your cloud strategy.
The emerging trend in the cloud computing industry is leading towards most organization's using a hybrid approach, rather than being locked in with one service provider.
Additionally, there are three main cloud service models: SaaS, PaaS, and IaaS.
SaaS (Software as a Service) examples include industry giants such as Dropbox, Google Apps, Slack, or Gmail – any type of software that can be used through the internet.
PaaS (Platform as a Service) examples include Google App Engine and IBM Cloud Foundry. Simply put, PaaS providers allow organizations to develop custom technical solutions via the cloud. Organizations use PaaS to develop web applications – minus the infrastructure requirements traditionally required during a development lifecycle.
It's common for certain SaaS applications (e.g. CRM and SCM apps) to also have PaaS functionality – used for custom app extension development. Additionally, many cloud computing service providers offer both PaaS and IaaS functionality.
IaaS (Infrastructure as a Service) examples include MS Azure, AWS (Amazon Web Services), and Cisco Metapod. Without getting too technical, IaaS providers offer cloud-based computing resources at scale – servers, data storage, networking, virtualization, disaster/data recovery, etc.
9. Continued Industry Growth
The cloud can trace its humble origins back to the 60s, but it wasn't until a decade ago when it really began to see widespread adoption among business organizations.
Over the past decade, cloud computing has morphed into a giant industry – and it's only going to continue growing (especially with the IoT industry set to experience a massive growth surge in the coming years).
With AI, machine learning, and edge computing all becoming more widespread (especially in the cloud computing landscape), the industry will continue its rapid growth and evolution.
This growth in computing capabilities and end-user functionalities will directly impact business across nearly all industries and verticals over the next decade.
Working With Cloud Service Partners
The main reasons why cloud computing is important for business is that it allows organizations to scale, maintain flexibility, and focus their efforts on business operations – not managing complex IT infrastructure.
One of the best ways to optimize cloud computing for your business is by working with a cloud partner.
Transferring the development, testing, deployment, and management of your custom cloud computing solution to an experienced partner can free your organization's resources to focus on generating new business.
Authors
Dmitry Koshkin

Managing Director, SaM Solutions USA
Are you looking for outsource software development? Get a free consultation and estimate from tech experts
Contact us