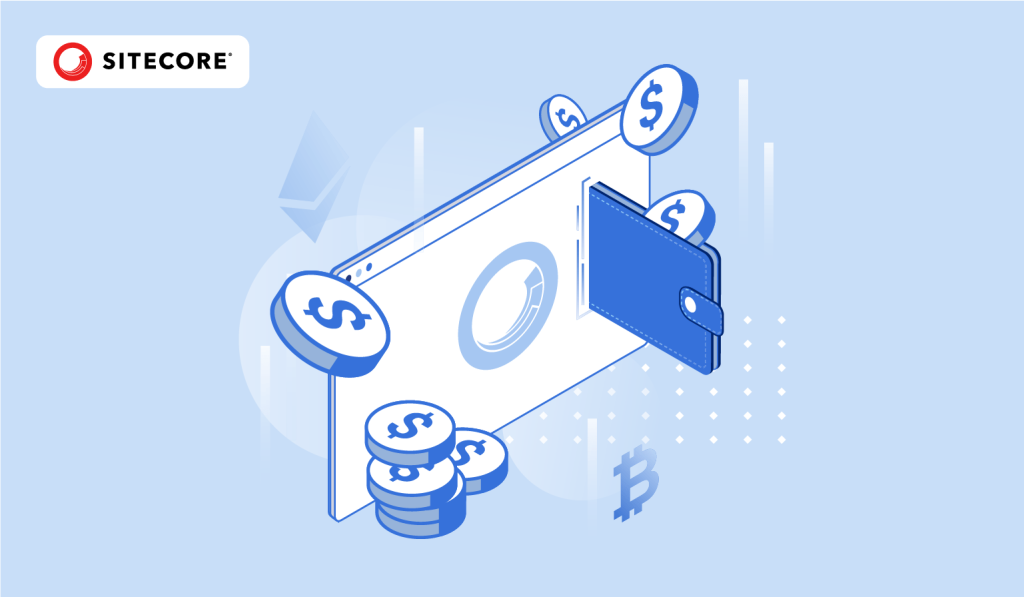 In contrast to open-source content management systems (CMS) like WordPress and Drupal, Sitecore is a fee-based solution. This powerful and versatile content management software and digital experience platform is used by businesses around the world. However, with different licensing models, deployment options, and add-ons to consider, understanding Sitecore price structure can be challenging.
In this article, we will provide a comprehensive guide to Sitecore pricing, outlining the key factors that can impact costs and helping you make an informed decision about the best approach for your company.
Perpetual Licensing – Is It Still Relevant?
Perpetual licensing is a pricing model that is used by many vendors, including Sitecore. It allows users to pay for a license upfront and own a specific version of the software forever, without owing any ongoing fees or payments.
This approach makes sense for businesses that are not planning to constantly upgrade to newer Sitecore versions and choose to deploy Sitecore on premises. On-prem deployment may fit you in several cases:
When you already have hardware infrastructure and a dedicated tech team in-house.
When you have stable traffic patterns, meaning that you don't expect your website traffic to fluctuate much over time.
When you do not plan to significantly scale your solution in the near future.
Having a perpetual license is not something fully outdated. Yet, perpetual licenses lock clients down to a certain Sitecore version and don't let them experience more advanced features of newer Sitecore releases. With the growth of cloud solutions and services, on-prem deployment is becoming less popular, too.
Since 2022, Sitecore has been actively motivating its clients with existing perpetual licenses to shift to subscription licensing, which includes access to unlimited production servers, greater flexibility for non-production installations, and concurrent user support.
Many companies that have previously installed Sitecore Platform DXP products – such as Experience Manager (XM), Experience Platform (XP), or Experience Commerce (XC) – on their local servers under a perpetual license are now opting for Sitecore Managed Cloud, subscription-based cloud services for XM, XP, and XC installations. Others are fully moving to the cloud, choosing SaaS DXP products – Experience Manager Cloud (XM Cloud) or OrderCloud.
Planning your move to cloud? Our Sitecore developers will ensure a smooth migration process for your business.
When to Opt for Subscription Licensing?
A subscription-based license model has become more common with the active growth of Sitecore cloud services, since perpetual licensing doesn't go well with them. Besides – let's be honest – it's a smart and lucrative monetization model.
You are better off choosing a Sitecore subscription in the following cases:
You need to minimize upfront costs. Subscriptions allow you to pay for Sitecore on a monthly or yearly basis, rather than making a large upfront investment. This can be beneficial if you have a limited budget or prefer a more predictable cost structure.
You don't have an in-house development team. With subscription licensing, you don't have to manage the deployment and maintain infrastructure yourself. The Sitecore team handles the platform's key updates for you and provides product support.
You expect traffic fluctuations or business growth. If you plan to scale your website up or your business is forecast to grow rapidly, a subscription-based licensing model is a better fit. It allows you to add more servers as you go.
You want to have servers in different regions. Many companies use servers located across the globe to ensure faster load speed for local users. Subscription-based cloud services will help you with this.
You want to access the latest Sitecore features. Subscription licensing and SaaS products provide access to the latest Sitecore updates and features, for instance, Sitecore AI that helps to personalize experiences. These innovations are essential if you want to stay on the cutting edge of digital marketing and customer experience.
Sitecore Subscription License Costs
Firstly, it's important to note that regardless of Sitecore digital experience platform products you have or need, be it Experience Platform (XP), Experience Manager (XM), or Experience Commerce (XC), the initial price of the subscription license is the same.
Still, the subscription-based Sitecore license cost is not fixed and may vary depending on a number of specific factors:
Site visits per year. The more unique visitors your website receives annually, the higher the cost of your license. In a way, the more successful your business gets, the more expensive Sitecore is for you.
Add-on modules. In Sitecore Marketplace, there are over a thousand modules, or plugins, that provide extra functionality to websites. They enhance the platform's capabilities, including ecommerce, marketing automation, and personalization. The cost of these modules is added to the base price of your Sitecore subscription license.
Non-production installations. Sitecore allows businesses to set up non-production environments for testing and development purposes. However, these installations require additional licenses, which increases the overall Sitecore software cost.
Concurrent users. The number of concurrent users accessing the Sitecore platform also impacts the cost of the subscription license. For example, if three content editors work in the system simultaneously, you'll have to pay more.
Sitecore offers three subscription plans with different capacities that are tailored to meet the different needs of organizations:
Standard. Core platform DXP products — XM, XP, XC — can serve up to 2M visits per year. Sitecore JSS, Sitecore Connect for Salesforce CRM, Sitecore Connect for Salesforce MC, and Sitecore Email Experience Manager are available as additional modules.
Corporate. Core platform DXP products — XM, XP, XC — can serve up to 12M visits per year. Sitecore JSS, Sitecore Connect for Salesforce CRM, Sitecore Connect for Salesforce MC, and Sitecore Email Experience Manager are available as additional modules.
Enterprise. Core platform DXP products — XP, XM, XC — can serve up to 240M visits per year. This plan also includes Sitecore JSS and Sitecore Connect for Salesforce CRM by default. Sitecore Connect for Salesforce MC and Sitecore Email Experience Manager are available as additional modules.
Sitecore Partner Costs
Implementing, maintaining, and upgrading the Sitecore platform can be a complex and time-consuming process, which is why many organizations choose to work with Sitecore vendors to help with these tasks. Sitecore vendors are companies that provide implementation, development, and support services for customers. Their in-house teams comprise certified developers and technology experts who can handle documentation, customize the system, and address any performance issues. Obviously, this entails additional payments.
Several factors affect how much you will need to pay for Sitecore partner services:
The number of websites you have. The more Sitecore-powered websites you need to have implemented or maintained, the more work the partner will need to do, and the higher the cost is likely to be.
The amount of custom development you expect. If your business requires a lot of custom features or full-fledged functional modules, your partner will have to spend more time and resources on delivering them, which will increase the final Sitecore cost.
The number of integrations you need. If you want to integrate Sitecore with other systems, e.g., CRMs, ERPs, or marketing automation platforms, this will add to the complexity of the implementation and increase the cost.
The level of support you demand. For example, customer support in a 24/7 mode will be more expensive than a dedicated specialist, who will assist you only during working hours.
SaM Solutions as Your Sitecore Partner
SaM Solutions has been implementing and customizing Sitecore-powered websites for over 10 years. We can become your reliable Sitecore vendor that will not only help you navigate the platform's pricing options but also provide quality Sitecore development, maintenance, and support services at reasonable prices.
By partnering with SaM Solutions, you'll gain the skills of our experienced engineers as well as their valuable insights and guidance throughout the Sitecore implementation process. Don't hesitate to contact us to discuss service costs and possible cooperation options.
F.A.Q.
How much does Sitecore cost?

The cost of a Sitecore subscription license varies depending on the unique site visits per month, add-on modules, non-production installations, and concurrent users. Additionally, you'll have to pay partner costs to a company that will develop and support your Sitecore-based solutions.
What is included in the Sitecore pricing model?

The content management system cost comprises a subscription license for the product itself and additional costs for implementation, development, maintenance, and support services, in case you choose to work with a Sitecore vendor.
Is there a way to compare different Sitecore products?

You can compare the features offered by different Sitecore products to determine which one is the best fit for your business. For example, take a look at our XP vs. XM Cloud CMS comparison.
Is there a free version of Sitecore available to try out?

Sitecore does not offer a free version of its software. However, SaM Solutions can show you a demo, so you can get an idea of the platform's capabilities.
Are there any benefits for long-term customers purchasing Sitecore?

All Sitecore customers can expect to receive continuous support, updates, and access to Sitecore documentation. Other benefits depend on various factors and are discussed individually with each client.
What kind of discounts or incentives are there for purchasing Sitecore?

Sitecore does not disclose details regarding commercial discount levels or incentives, as they are unique to each customer. But, as we say in this article, there are certain factors that can affect the costs of Sitecore. To accurately assess the expenses and advantages for your organization, check out our tips above or reach out to a Sitecore representative or partner and examine the available options depending on your project specifics.