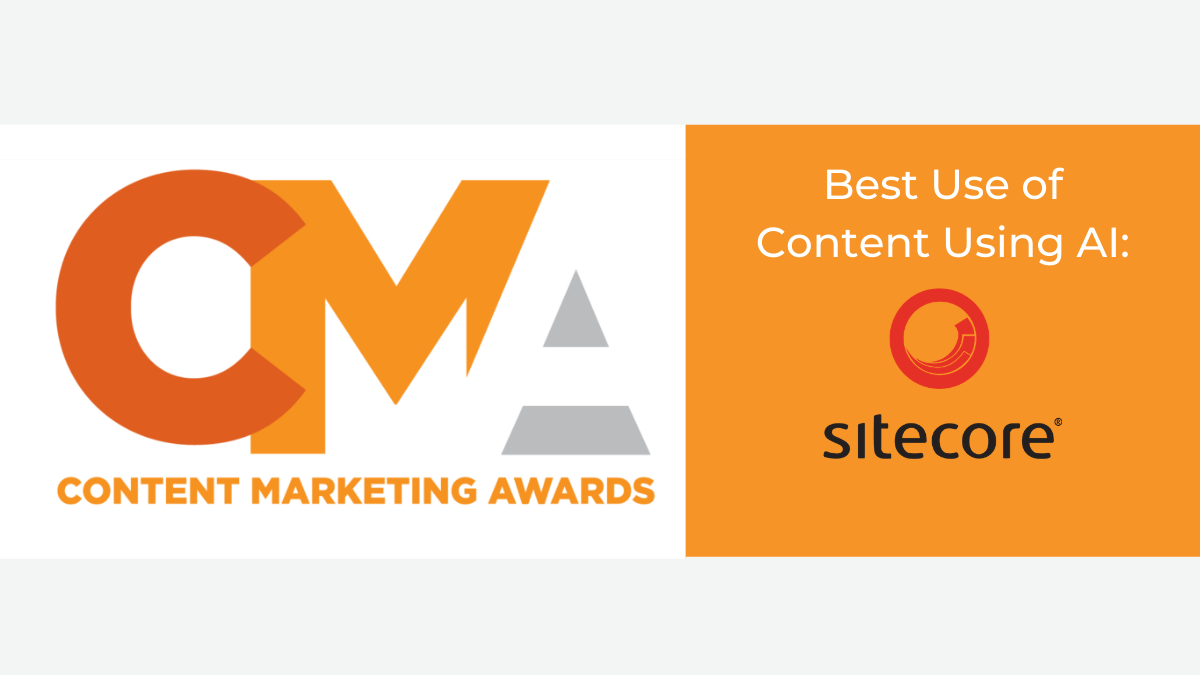 Sitecore announced on September 16th they've been awarded the 2020 "Best Use of Content Using Artificial Intelligence" award from the Content Marketing Institute. The Content Marketing Institute is the world's leading (and largest) content marketing awards organization.
Sitecore received this award due to their work with Microsoft's Partner Network, which was centered around the testing of Auto Personalization – the core feature of Sitecore AI.
Sitecore AI: Machine Learning for Personalized Experiences
Sitecore AI is an automation framework that uses machine learning to provide marketers and site owners with predictive insights regarding user activity – providing the necessary data to deliver highly personalized web-based experiences.
The testing occurred on Microsoft's Partner Network site, which receives over 6.5 million unique visitors on an annual basis – totaling over 50 million site visits per year across 100+ countries and 10+ languages.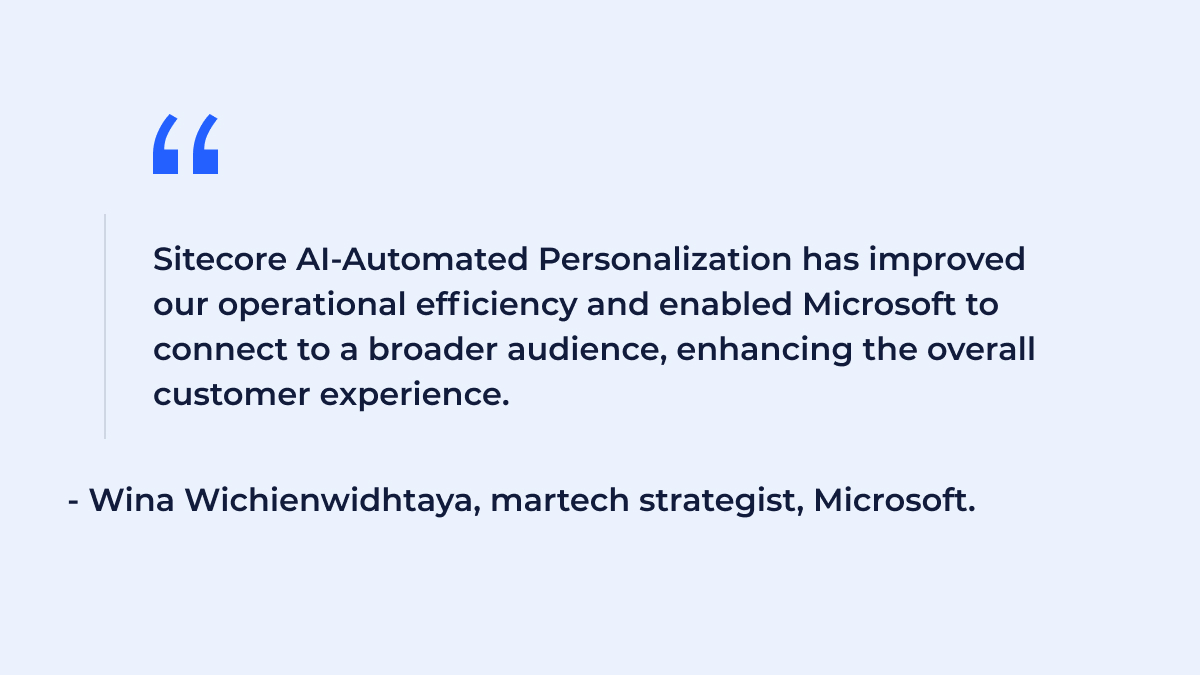 Sitecore AI: Auto Personalization
Sitecore AI's Auto Personalization feature allowed the Microsoft team to significantly decrease their manual customization development process.
This allowed Microsoft's team to focus on figuring out what specific individual-level experiences to customize for increased engagement, rather than waste time on figuring out how to implement those experiences across hundreds of different websites.
The results of Sitecore's testing on Microsoft's Partner Network website were impressive:
There was a 16% increase in overall engagement.
The specific webpages that were updated using Sitecore AI experienced a 244% increase in direct engagement (compared to non-updated pages).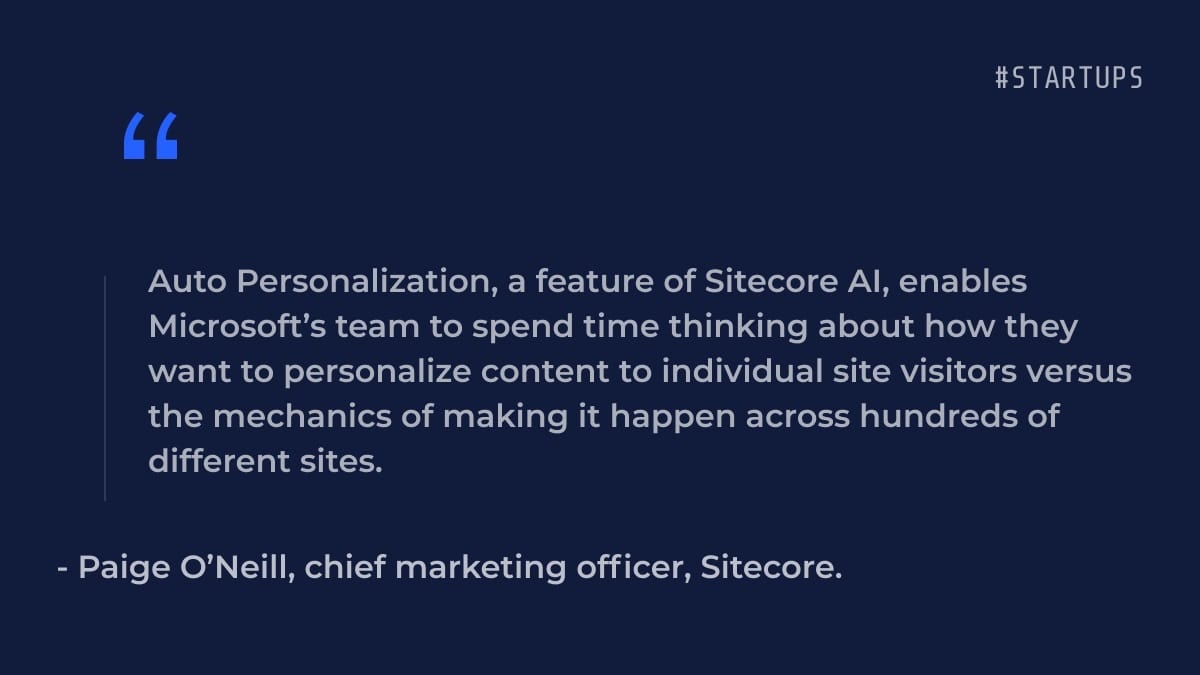 CMI Awards
In addition to winning this year's award for Best Use of Content Using AI, Sitecore was also nominated for another award: Best Use of Technology as Part of a Content Marketing Platform. Sitecore was nominated due to their work with Formica Corporation, a North American manufacturing organization.
Their work with Formica was centered around creating more personalized experiences, as well as making the ordering process more efficient and streamlined.
All CMI awards will be officially presented during a digital event titled "Content Marketing World 2020" occurring from October 13th to 16th.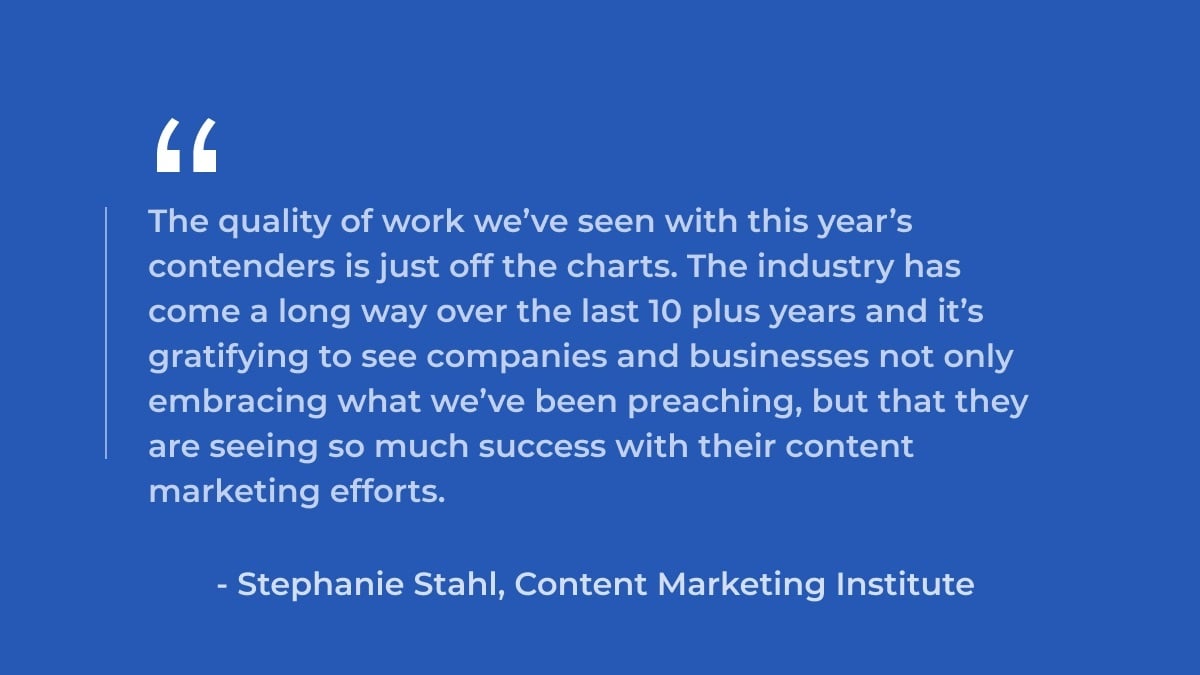 Authors
Dmitry Koshkin

Managing Director, SaM Solutions USA