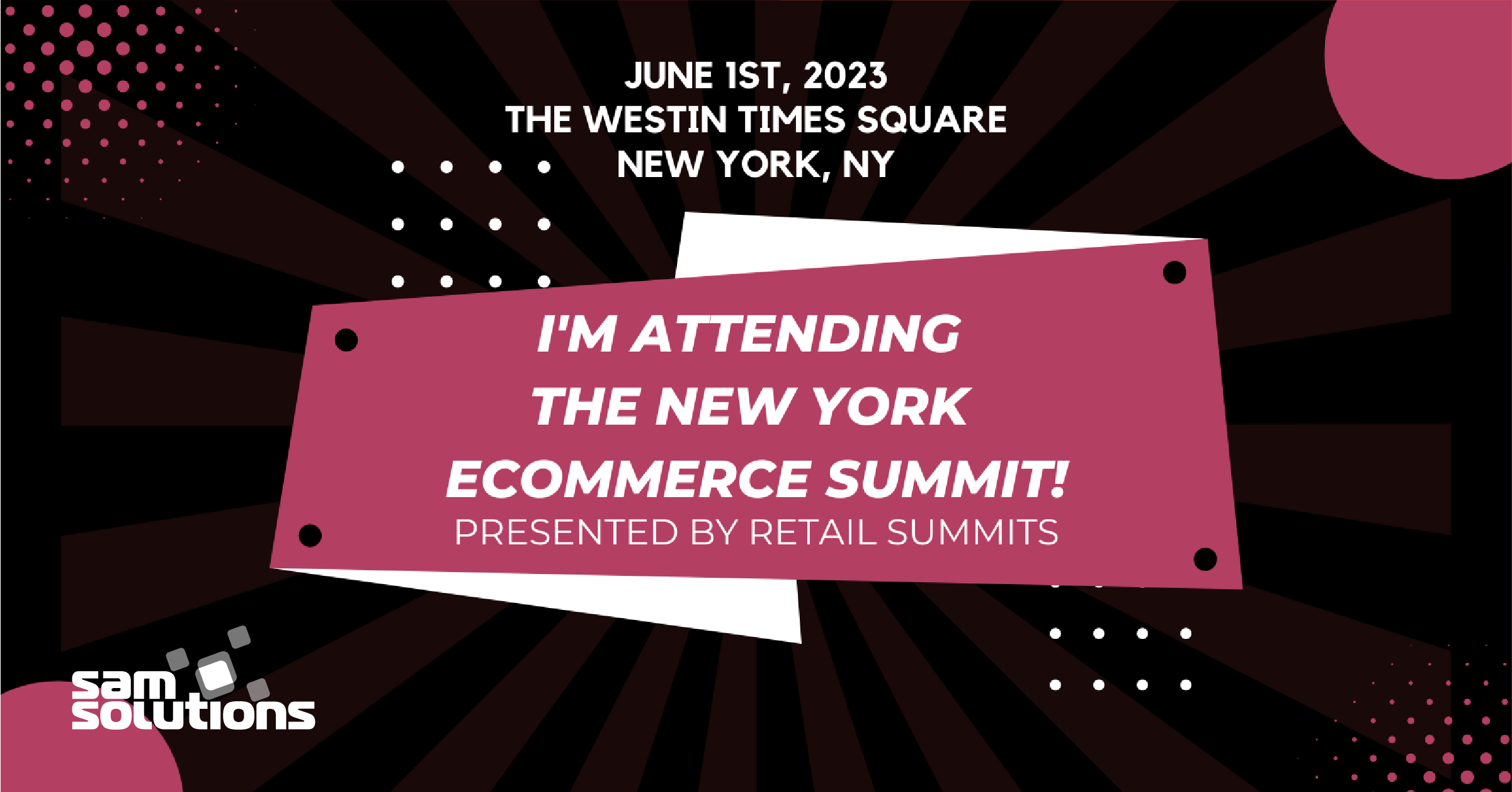 SaM Solutions confirms its participation in the upcoming 2023 New York eCommerce Summit, slated for June 1st. A day-long meeting of local thought leaders, solution innovators, and retail peers, the summit's agenda includes some of the most pressing topics in the ecommerce industry:
The ever-increasing relevance of AI
Strategies for refining supply chain processes and systems
The significance of inclusivity in ecommerce
The role of personalization in today's ecommerce domain
Effective influencer marketing methods
Omnichannel strategies to amplify brand visibility
The 2023 New York eCommerce Summit aligns seamlessly with SaM Solutions' goal to provide leading-edge ecommerce solutions. In digital retail since 1993, we are skilled in SAP, Sitecore, Adobe, and Salesforce Commerce platforms as well as implementation of:
B2C, B2B, B2B2C, and C2C ecommerce stores and marketplaces
Multi-vendor marketplaces and ecommerce aggregators
Digital signage and self-service kiosks for retail
Loyalty programs and mobile commerce apps
PIM, DAM, and CPQ software
Guided selling solutions
AR/3D configurators
We eagerly anticipate the opportunities for information exchange and hope to leverage the latest industry insights to further improve the quality of our ecommerce services.