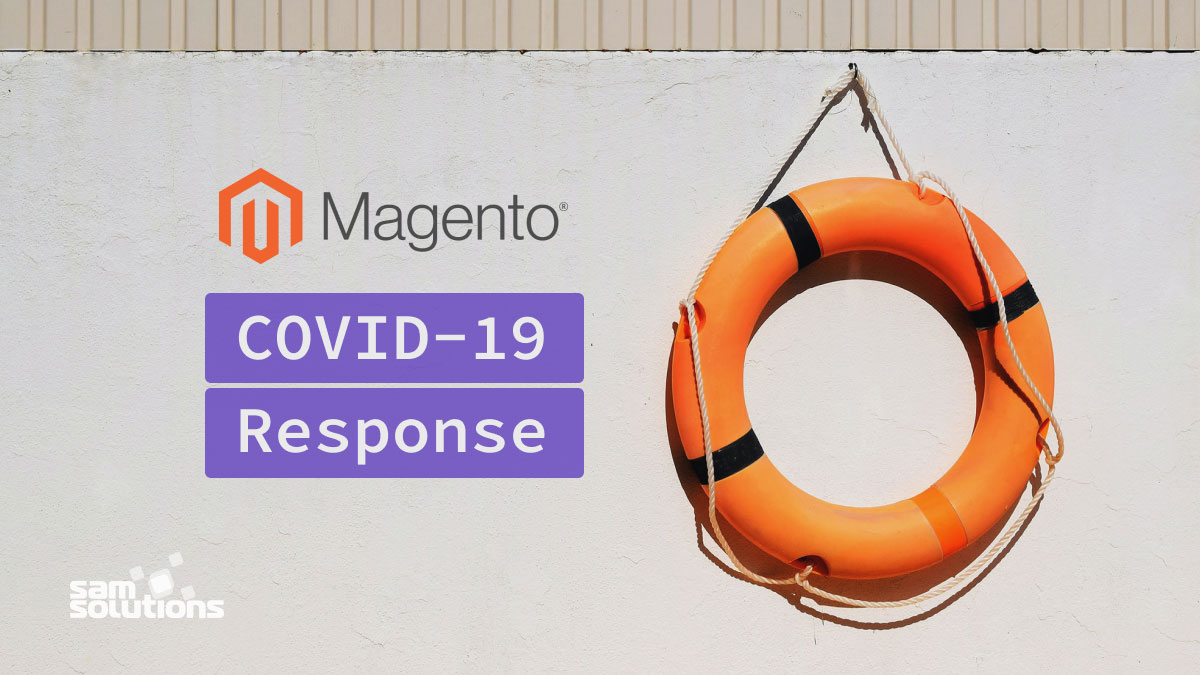 The coronavirus pandemic has impacted nearly every industry across the globe, but it's the small and mid-sized businesses that are suffering the most. The US recently passed a historic stimulus bill worth upwards of $2 trillion, and while this is certainly a start, SMBs are the ones who are being hit the hardest right now.
One of the only positives that has come from this pandemic is a major shift in retail towards eCommerce and online sales channels. Adobe, which is one of the top five software companies in the world, has pledged to offer their assistance to SMBs by offering discounts on Magento software, training, and solutions packages. Below are some of the main offerings being provided by Magento at this time.
Magento Commerce Free for Three Months
SMBs now have the opportunity to register for three months of Magento Commerce, Marketgo Engage, or Bizible 100% free, either through their own internal teams or a Magento solution partner. For the first three months, no payments will be due.
Up and Running Within 2 Weeks
If you're looking to get your digital commerce deployment up and running fast, Adobe Customer Solutions can have that completed within two weeks. This two-week timeframe also includes cloud infrastructure set up, in addition to all of Magento's powerful OOTB features and built-in apps. If you require advanced customization, you should get in touch with the SaM Solutions team today.
Free Training for Magento and Marketo
Complimentary access to Magento University (and Marketo University) to ensure that your organization's teams have the knowledge and ability necessary for transforming your digital commerce operations.
Other SMB Offers by Adobe
Adobe is working hard to provide some much-needed relief to SMBs during these uncertain times. If you're an existing Adobe customer, you should reach out to your specific Client Success representative regarding program discounts, access, etc.
SaM Solutions Magento eCommerce Development
SaM Solutions has over two decades of experience in creating customized eCommerce solutions for SMBs across numerous industries. Our Magento eCommerce team has created custom eCommerce platforms for both B2C and B2B businesses. Learn more about some of our recent eCommerce development projects here.
Magento provides businesses with a highly customizable eCommerce platform that's as robust as it is scalable. More than 25% of all eCommerce websites are using a Magento-based deployment, and for good reason. OOTB marketing, SEO, catalog management, and CX applications allow your organization to have total control over its digital presence.
SaM Solutions Startup Initiative for SMBs
One of the biggest barriers to market entry for startups and small businesses is finance. Through our Startup Initiative, startups can leverage a lower cost structure per hour – as well as having the option to delay payment for up to 60 days (nearly unheard of in this industry).
The program is ideal for startups who've already received series A funding. SaM Solutions offers a robust team of industry experts who have several decades of experience in guiding startups and SMBs on the path to greater success – whether that's through custom application development, expert-level tech assistance, or creating a custom digital commerce platform.
If you're interested in learning more about our custom Magento eCommerce development contact SaM Solutions today to get started.
Authors
Dmitry Koshkin

Managing Director, SaM Solutions USA