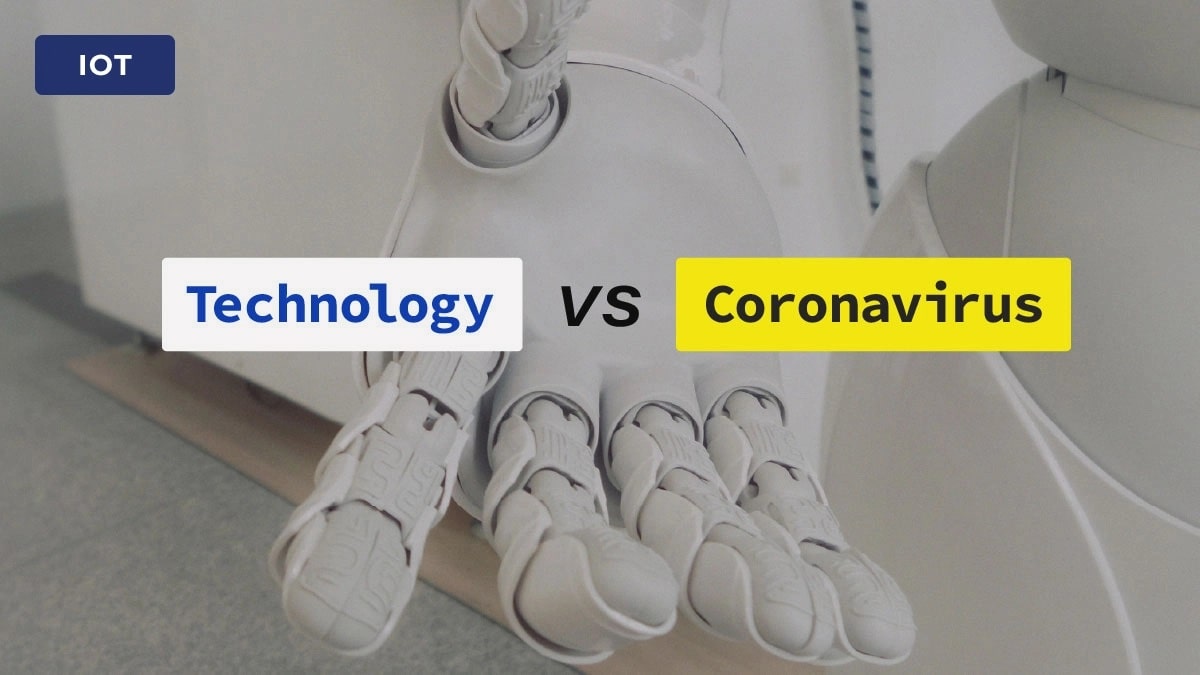 The new decade is bringing additional technological, political and economical challenges to our world. Of course, the recently announced COVID-19 pandemic plays a major role in changing the way society functions, and in this article we tackle the way those challenges are being addressed by modern technology.
The coronavirus, which causes a respiratory disease referred to as COVID-19, originated in Wuhan, China, but has already spread worldwide. Having been designated a global pandemic by the World Health Organization (WHO), the coronavirus is showing zero signs of slowing down. COVID-19 has already hindered key segments of the Chinese economy, potentially leading to its first economic contraction in over three decades – which means that the world economy won't be far behind.
Unfortunately, the coronavirus's impact on business is poised to affect multiple verticals in nearly all of the world's leading economies; China, Japan, India, Germany, SE Asia, and yes, the United States. Whether these effects will be limited to the first quarter of 2020, or extend throughout the entire year (and beyond) remains to be seen.
This certainly won't be the last major viral outbreak the world experiences, especially as nations become more globalized (and less insular by default). The question then becomes, how can these effects be mitigated in the future? What steps are businesses taking today that can offset slowed production caused by a potential pandemic?
Let's first talk about the most impacted industries and find out the way information technologies would be beneficial to help.
Social Distancing and Remote Working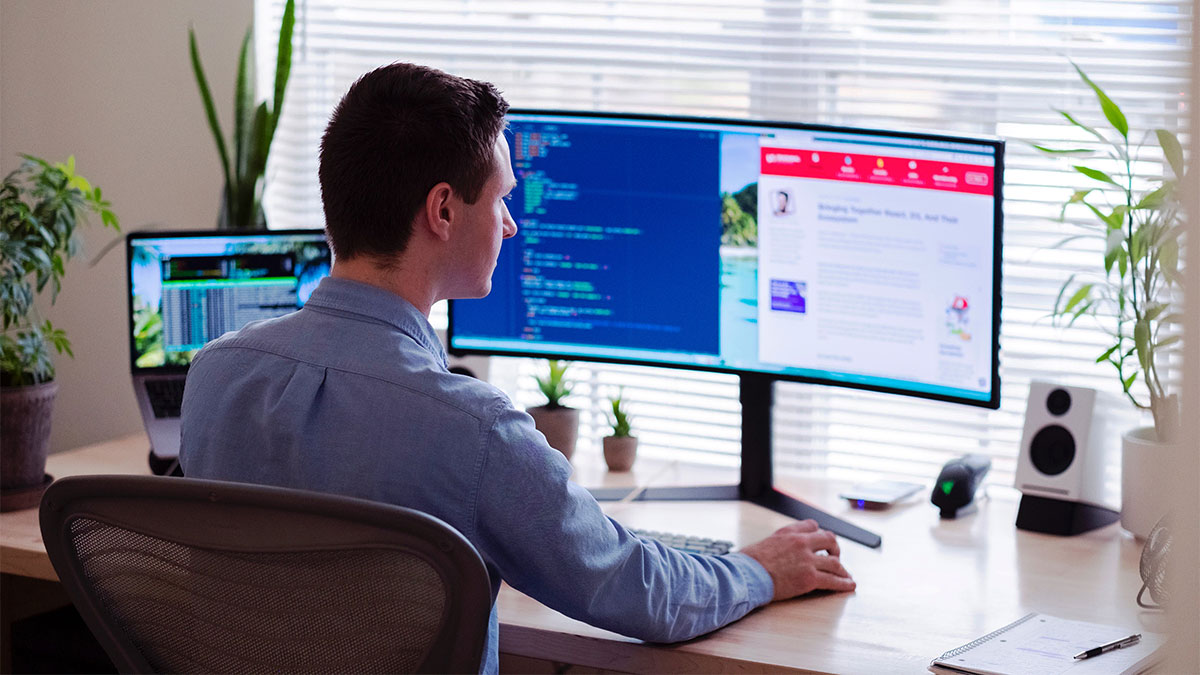 Even before the new coronavirus hit, remote working had been on the rise. Thanks to the extreme limitations placed on global business over the past few months, remote working has experienced a major surge in usage across nearly all industries.
Companies such as Apple, Salesforce, and Twitter (among countless others) have all been strongly pushing for their employees to work remotely amid the current coronavirus outbreak.
While this push for remote-based work is feasible for companies with that mitigation strategy already in place, what about mid-sized businesses without that infrastructure? And how will this increase in remote work affect the average US worker?
With some of the world's leading companies going remote, there's a glaring need for scalable IT solutions for small and large-scale businesses.
Remote Collaboration and Cloud Platforms
Having large parts of the population working from home will impact the way people communicate and collaborate at work. This can include cloud file storage systems, virtual co-working spaces, video and audio streaming technologies, as well as conferencing and collaboration platforms. There is already a big demand for technologies like Slack, Zoom, Jira, and Confluence – all of which are helping to ease the increasing global threat and the need for social distancing.
eCommerce and Delivery Industry
Even before this pandemic hit the world's major economies, eCommerce had been becoming a dominant revenue source in retail. The market share of eCommerce sales has skyrocketed over the past few years, going from 7.4% in 2015 to an estimated 15.5% in 2020 (eMarketer.com, 2019).
2019 was unofficially referred to as the year of the "retail apocalypse" by major industry players. Over 9,000 stores shut down. Payless ShoeSource, a footwear retailer based in Topeka, KS simultaneously shut down all of its 2,500 locations – and moved their remaining business operations online to Amazon.
Per the US Department of Commerce, over $600 billion was spent online in 2019, which is why conventional retailers such as Walmart, Macy's, Target, and others have been making a strong push towards eCommerce (in an attempt to compete with Amazon). With constantly evolving global threats (like the coronavirus) this trend will continue at an even faster pace, especially with society placing an emphasis on employing social distancing strategies.
On a similar note, in-person delivery and postal services are likely to transition to more unmanned technologies. Amazon is a market leader, with its Prime Air drone delivery service still in development. The Prime Air delivery service will utilize drones to deliver packages from Amazon warehouse locations, and some estimates place this service being available in select markets as soon as this year.
Ford Motor Company, the Detroit-based multinational vehicle manufacturer, recently purchased two bipedal robots from Agility Robotics (for "last-mile delivery" research purposes). Boston Dynamics, considered the main player in robotics design, is also developing its own delivery robot. The question isn't if these technologies will come to market – it's when.
Augmented and Virtual Reality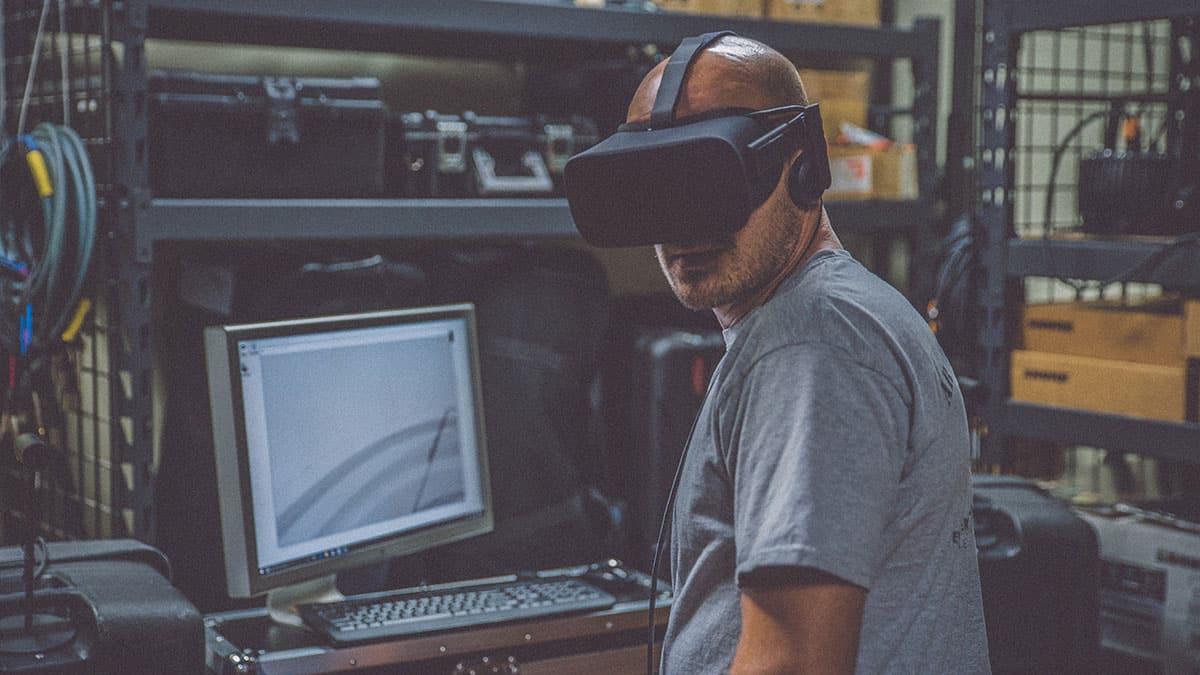 China has arguably been hit the hardest by COVID-19, and business isn't the only area that's been affected. Every single school in China has been indefinitely closed, with nearly all of them moving their systems 100% online.
While eLearning platforms have been heavily-used in business applications (e.g. workforce training, onboarding, etc.), public and private school systems around the world now have a unique opportunity to test their deployment.
Virtual reality will come to play an especially important role in eLearning platforms. One of the historical disadvantages of eLearning is that there was a lack of actual interaction between the teacher and their classroom. VR technology will allow classrooms to seamlessly transfer to the web, without the lack of real-world interaction that's plagued eLearning in the past.
The development of augmented reality, kicked off by Industry 4.0 (i.e. the 4th industrial revolution), is already seeing strong implementations in modern assembly lines and manufacturing facilities. The coming decade will see a reduction in industrial workforces, due to an increase in robotics and AI-driven machinery.
With fewer people needed on-site due to the expanded use of robotics, the workers responsible for overseeing machinery will be able to utilize AR to receive visual instructions via their tablets or AR devices (e.g.Microsoft HoloLens or Magic Leap). Technologies such as PTC's Vuforia will provide engineers with the ability to receive cloud-based training and/or supervision, along with real-time content specific to the exact machinery they're working on,
Video Streaming and Virtual Events
In most cities, major arenas, universities, and museums have closed their doors to comply with state government-mandated bans on large-scale public gatherings. While this is certainly an inconvenience, it's the perfect testing ground for reliable, fast, next-generation streaming services, which will allow the public to experience events in real-time (as if they were attending the actual event).
For example, the Metropolitan Opera has found a creative way to continue entertaining its patrons. The New York City opera house will start live streaming events through its "Live in HD" series via its website and newly introduced mobile app. Popular musicians, "The Dropkick Murphys" were also able to successfully stream an entire concert for the fans on St. Patrick's Day using similar technology.
The introduction of 5G at scale as well as virtual reality technology will soon take these experiences to an entirely different level. Global pandemic outbreaks (like COVID-19) along with a push towards physical social distancing might be the catalyst that's needed for developing such services and technologies.
Remote-Controlled Technologies for Robots
Many other industries will be challenged to find creative operational solutions for social distancing. For manufacturers, utility companies, and retailers this may include large-scale implementation of both autonomous and operator-controlled robotic technologies.
Remote-Controlled Technologies for Robots
Many other industries will be challenged to find creative operational solutions for social distancing. For manufacturers, utility companies, and retailers this may include large-scale implementation of both autonomous and operator-controlled robotic technologies.
Several grocery store chains have already introduced "Marty" the grocery store robot, which reports problems to store management. However, future iterations will be able to perform more complex tasks, from stocking and organizing inventory to cleaning and tracking customer behavior.
The healthcare industry is another great example, where robots controlled by remote operators can avoid the spread of highly contagious diseases, as well as allowing teams of doctors to perform large-scale surgeries. All of these technologies already exist, and the current conditions may accelerate the need to expand uses.
Virtual healthcare and remote assessment
This current pandemic has the potential to crush an already overloaded healthcare system with an even higher flow of patients. While the American healthcare system is a global leader in research and development, it has a serious problem when it comes to patient flow processes (and technology in general). This complete lack of streamlining has resulted in higher care costs, lower patient satisfaction, and a backlog of adverse patient outcomes.
One of the most innovative methods that more healthcare providers are starting to use involves improving communication between providers and patients via automated chatbots and remote-based health administrators.
Increasing communication (with a focus on virtual health environments) will provide patients with more insight, help healthcare providers improve their internal processes, and also lower healthcare costs.
With governments effectively banning large-scale events, and some even enacting mandatory self-quarantine regulations, virtual medical services that utilize wearable technology and mobile apps will become increasingly used in healthcare settings.
Cross-Industry IoT Penetration at Scale
Originally created as an idea to directly connect devices without the need for human engagement, the Internet of Things (IoT) seems to be the backbone of the future economy. IoT will support an array of solutions including manufacturers, healthcare providers, retail stores, delivery services, and logistic businesses.
Whether these technologies are created by start-ups, current industry leaders, or custom-built by providers like SaM Solutions, the goal remains the same: scalable, efficient, and effective cloud-based IoT implementations for seamless remote working capabilities.
Apart from its obvious business advantages (e.g. less overhead costs, increased time flexibility, increased staffing capabilities, etc.), some of the main benefits of limiting direct interaction between humans (and by extension working remotely) are that it leads to increases in organizational workforce productivity, creativity, and overall morale.
There's no doubting the fact that remote working will continue to rise in popularity, the question is are you ready for these coming changes?
Does your organization have a mitigation strategy in place in case of another outbreak? What about the IoT infrastructure needed to handle a remote workforce?
Industrial IoT and Smart Home Solutions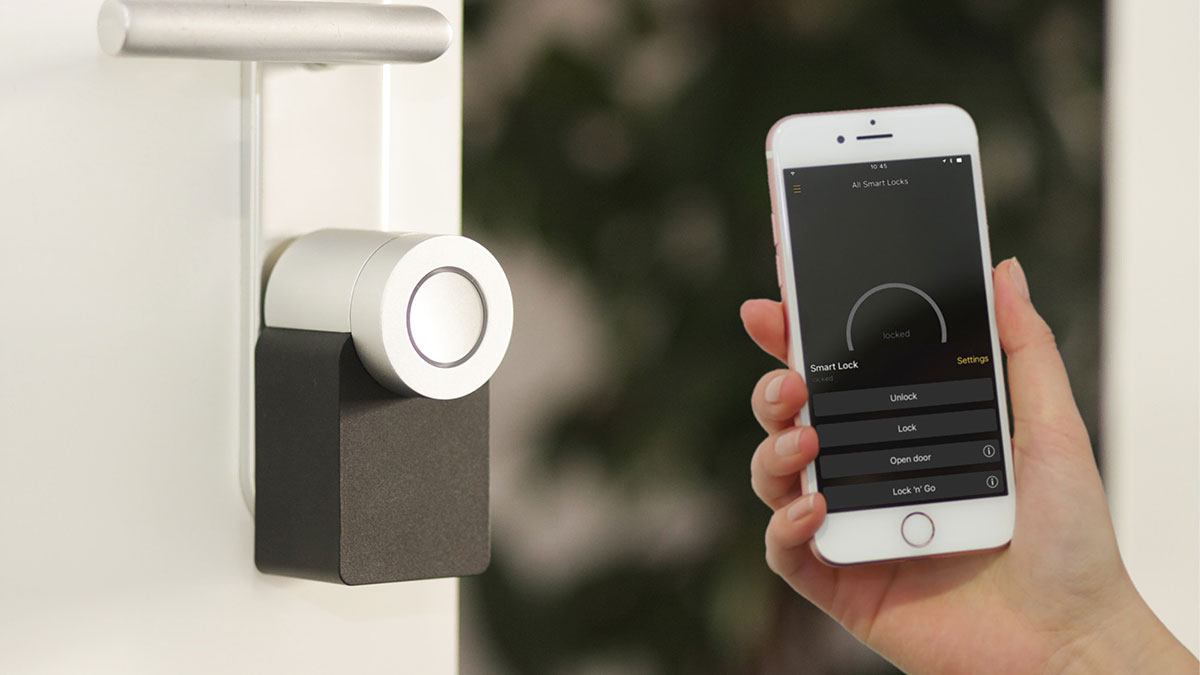 Over the next five years, the Industrial IoT (IIoT) market is expected to be valued at over $110 billion. One area leading this sector's growth is agriculture automation. The demand for robotics, sensors, and other devices required to operate automation equipment is significantly increasing. Manufacturers are relying on sensors and devices to monitor any potential changes in product quality and production lines.
Monitoring these changes in real-time means they can be quickly addressed, subsequently minimizing the time needed to make adjustments and mitigate the problem. In the future, sensors could potentially be used to detect major anomalies that can affect crop production (e.g. insect infestation, growth of bacteria or mold, and hydration level variations).
Businesses are turning to software development companies to help solve the problems of tomorrow. The IIoT market, and the specific developments taking place in agriculture automation, are allowing businesses to analyze data through machine learning and mitigate the risk of future outbreaks of mold, viruses, or bacteria (such as E.Coli).
From a consumer perspective, the 2020 smart home solution industry is already at an estimated $27 billion in revenue with an annual growth rate of 14.3% (Statistica 2020). Security protection companies like Nest, ADT, and Ring have already made a major advancement within the last couple of years, empowering consumers to be in control of numerous aspects of their homes.
As smart home capabilities become more complex, the next generation of solutions will focus on more advanced technologies used for the protection of health, security, and the prevention of unknown threats. Next-generation innovators are already looking at ways to identify airborne or liquid-based toxic chemicals on-site.
Future consumer products may include in-home temperature scanning devices to determine potential illness or fever. One example is the use of UV light technology to control the spread of germs and viruses.
This development of future solutions focused on the identification and resolution of key potential risks will be in high demand. With COVID-19 now becoming a potential pandemic, the rush to create these kinds of products could have an immediate, global impact.
Many companies are already expanding research and technology development resources to start addressing this area. Will this expansion of research and development lead to a future with self-detoxifying doorways and the instant ability to address (and mitigate) potential risks? This future could be sooner than we think.
A fully automated process (supported by sensors and algorithms) coupled with a remote working environment might not be an ideal strategy, but it could be a potential necessity in the future. If transitioning a workforce is a viable option, creating a strategic plan must be started today. Whether it's through the development of cloud-based workforce management apps, or developing the proper IoT infrastructure, if your organization isn't developing a remote working strategy – you're already behind your competitors.
There's a massive gap in IoT-based illness prevention and detection products, and development in this area has the potential to impact millions of lives. With the coronavirus already claiming thousands of lives and negatively impacting most of the world's leading economies, it's safe to say that innovation is desperately needed.
About the Authors
Michael Rojo – Sales Executive and Technical Advisor with over 20 years of experience in technology and software operations. His experience ranges from working with numerous high growth businesses from startup to established global 100 companies.
Andrei Andreyanau – Senior Embedded and IoT Engineer, Embedded Linux Kernel developer experienced in kernel drivers development/integration, bootloader/kernel customization for project's specific needs including DeviceTree, BSP (board-support packages), cross-compilation, scripting.